What is a Voluntary Scientific Year?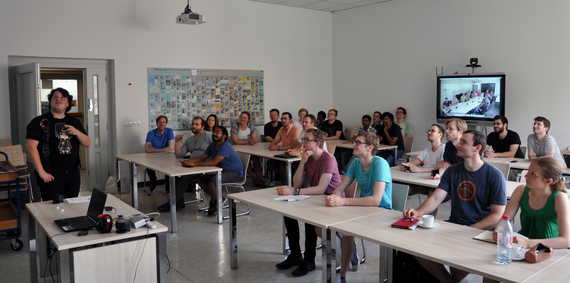 A voluntary gap year can be taken between the school graduation and the beginning of the university education to acquire work experience in a scientific research area. For one year, you can accompany a running research project of your choice. Together with your coaches and teammates you will explore recent findings in the fields of quantum physics, laser research, or materials sciences. Through the practical work in research labs you will get insights into scientific professions in an international environment. You can choose between a twelve-month or two six-month research projects to complete in one or several workgroups.
Who Can Participate?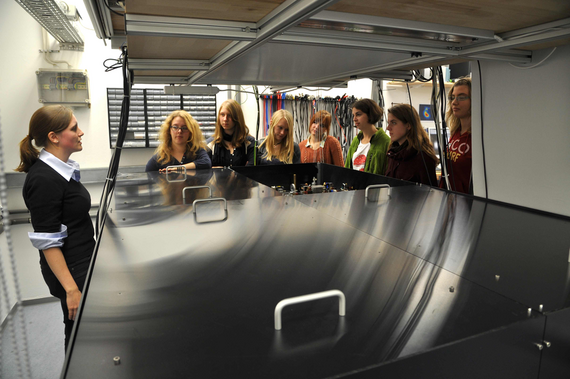 The Voluntary Scientific Year is aimed at high school graduates who are interested in studying or training in the natural sciences. You can use the Voluntary Scientific Year to
gain practical experience,
orientate yourself regarding various career possibilities,
bridge one year before the start of your studies or professional training.
The time spent in Voluntary Scientific Year will be counted as a waiting semester. An already obtained university place remains.
What Do We Offer?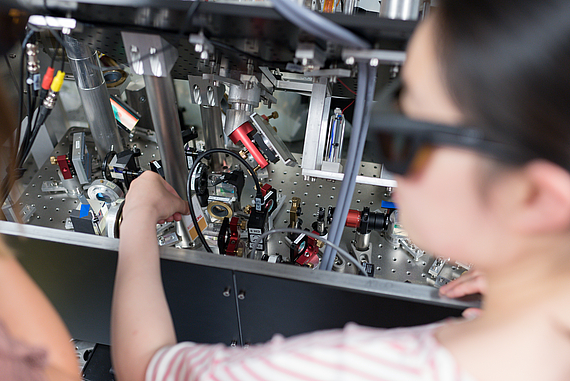 In addition to an interesting field of application we offer
reliable support and guidance from an expert
interesting seminars for personal development for young professionals
pocket money and additional services (catering money accommodation subsidy) up to 400 euros per month
an identification card that allows you to receive perks in public transportation and at events
social security contributions
an appropriate certificate after the finish.
How to Apply?
The Voluntary Scientific Year begins in September of each year. Application deadline is January 1st. Your application for should contain:
a cover letter, from which your motivation is apparent, possibly already with a particularly desired research area,
curriculum vitae,
last school certificate and, if existent, proof of an apprenticeship.
Nadine Dunker
Beauftragte für die Freiwilligen Dienste
Address
Medizinische Hochschule Hannover
Carl-Neuberg-Str. 1
30625 Hannover
Nadine Dunker
Beauftragte für die Freiwilligen Dienste
Address
Medizinische Hochschule Hannover
Carl-Neuberg-Str. 1
30625 Hannover